Bambusa dolichomerithalla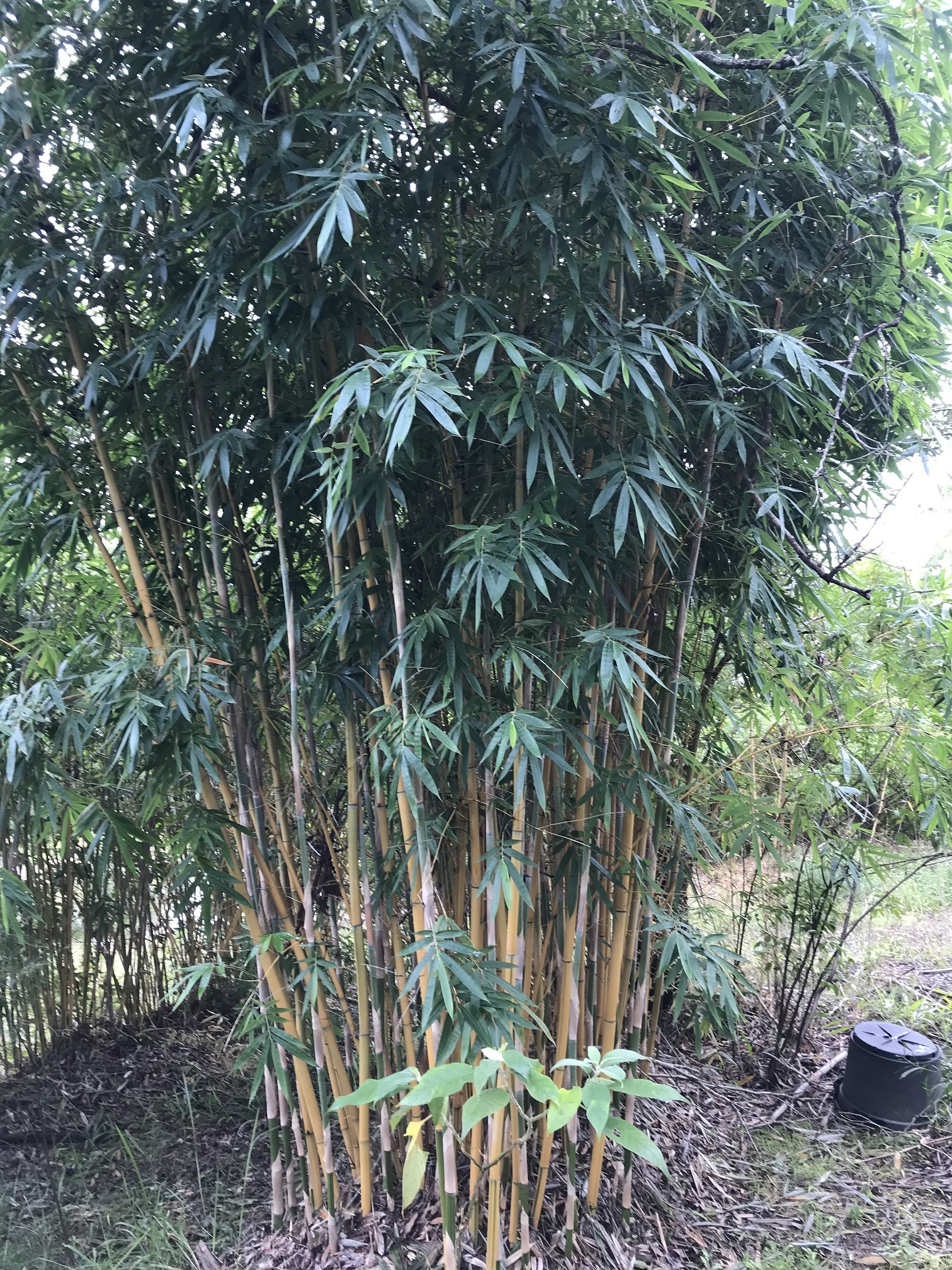 From Taiwan
Interest
Compact and upright. Similar in silhouette to Slender Weavers. Green on green striations on lower internodes. Culms age to yellow. Lush tropical leaves and cold hardy (Sydney).

Characteristics
Forms a screen to 8 metres. Used as a feature plant or privacy screen. Minimal leaf drop.
How fast will it grow?
Starting with a plant around 1.5 metres, with adequate food and water, Blowpipe will get to 6 metres+ in a couple of summers.
So what's it cost?
300mm pot 1.5 metres tall $140