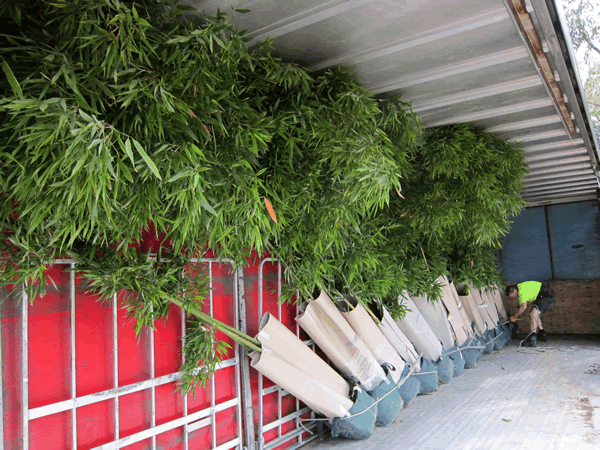 Preparing special orders / we dig our stock to order
With a few exceptions, this nursery holds large bamboo in containers for the shortest possible time.
Regularly tendered a year or more before planting day, our quotations are based on clients specific requirements. Should we be awarded a job we are often given just a few weeks notice to supply large bamboo.
We really appreciate adequate warning to provide the best bamboo. Especially if project lead time is over colder months.
Depending on the season your bamboo cut from the ground, can be ready in 6 – 10 weeks. Full of vigour.
For the very best bamboo place your order early.
Mr Bamboo has an installation & maintenance service.