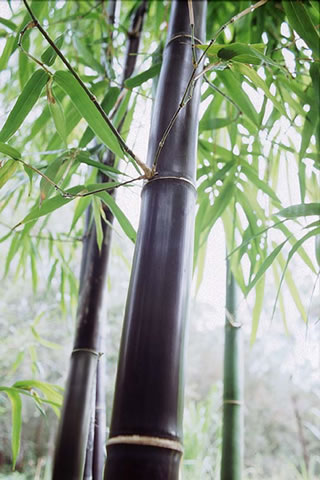 Bambusa lako
From Timor – where the climate is warm
Interest
The large, bright green leaves on ebony pillars. Only recently classified by botanists. Where they been?
Use
Timor Black has to be a hit in shopping malls or where a striking plant is needed
Characteristics
Thick, black culms, with some thin, green striping, will reach 15 m. or more in the tropics. However, in sub-tropical zones rarely more than 8 – 10 m. Timor Black grows quite upright and makes a fairly open clump with a just little help. To achieve this remove culms once they reach 3-4 years. Large tropical leaves begin 1/3 to 1/4 way up the culm.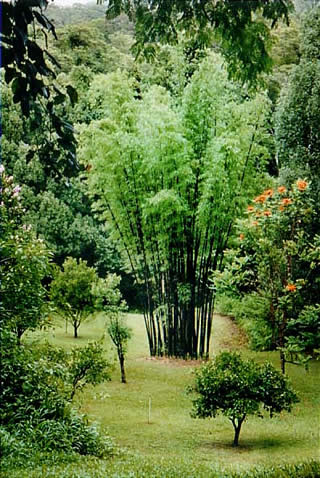 Beautiful proportions and black culms, mmm an exotic element.
Requirements
Likes warm conditions. Preference is for soil on the good side of medium and for a soft mattress.
How fast will it grow?
Timor Black is slow for a bamboo. And growth rate depends a lot on climate, food and water as well as the weeds
Small bamboo plants are slow to get going, so starting off with a bigger plant will get you there much faster.
Will grow in warm spots in Sydney