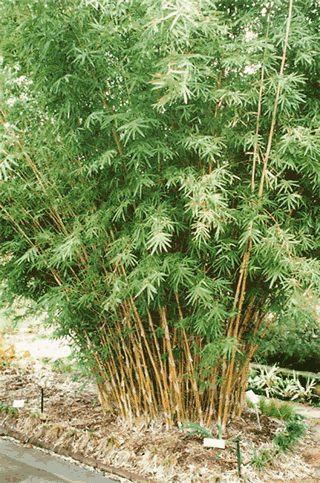 Bambusa multiplex Alphonse Karr

From: Yangtze Valley, China
Characteristics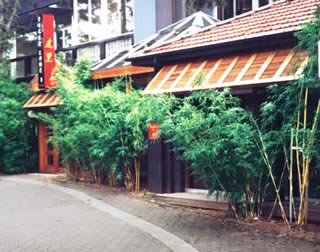 Grows to 8 m, 35 mm diameter. Striking yellow culms striped green having upright growth (It's like a sky rocket going off.) New culms in Summer and Autumn, shed their sheaths revealing a deep pink. Exposure to sunshine subsequently turns the culms bright yellow.

Use
As a feature plant or a privacy screen.
Check out the Dragonfly Restaurant in Double Bay where Alphonse Karr provides privacy for thankful diners.
Requirements
Will tolerate temperatures down to -9 degrees Celsius (16 deg F).
Trimming keeps Alphonse looking special. It really appreciates an annual trim. Remove unwanted culms. Trim to height as required. Do it mid-winter as growth has finished for the year and the new culms have hardened up.
How fast?
Food and water well and Alphonso will grow from 1/2 m in spring, to 3 metres, end of summer.
So what's it cost?