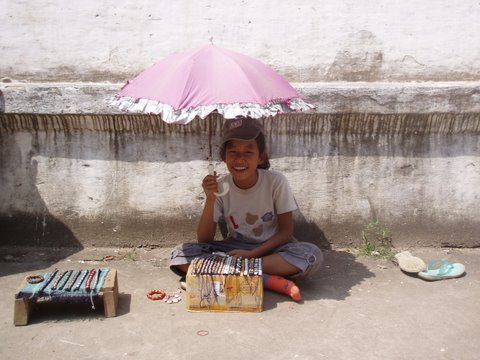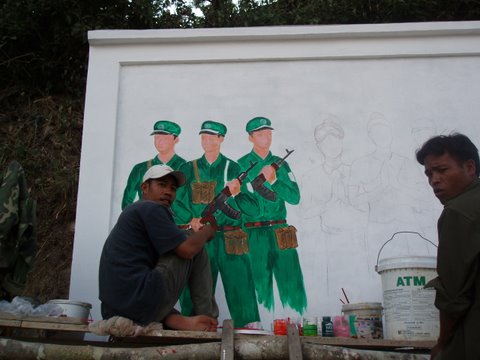 Swept through Lao, down the Mekong. Not one bridge.
The Mekong is not a smooth river, when it narrows it erupts over big, grey rocks. The boat bumps and rolls, dodges the rocks as well as large, floating objects.
Hillsides dripping with every known plant, fitting in, clinging on.
Lao kids, shining, brown stick figures diving into the brown water.
Plumes of bamboo hooking into the sky. The gibbon, the sunbear gone. Hunted out with bamboo weapons. Now, new shoots emerge from the humidity.
I guess I was lucky to make it out.