Sinobambusa tootsik
Origin: China.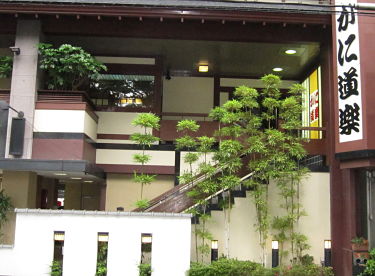 Use
Temple forms a dense, upright screen when planted in a row. Does really well as a potted bamboo, in troughs for balcony plantings. Top trimming the of the culm induces the foliage to bunch into ball shapes at each node. As in the picture above. Very Japanese, where this method of trimming is traditional.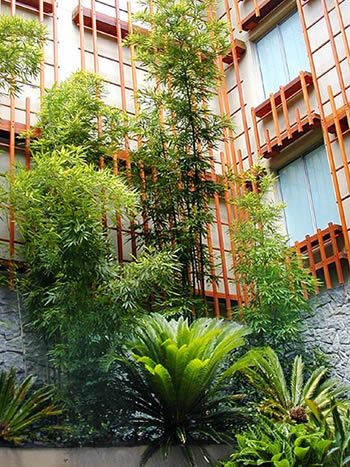 Characteristics
Medium sized, running bamboo that grows 7 to 9 metres high, 3-4 cm (around one and a half inches), in diameter. Although, can grow up to 12 metres. Culms are almost cylindrical, up to 45 cm (18″) between nodes. They turn from jade to burnished yellow in full sun. Culms of Temple Bamboo bruise easily and then retain the mark permanently.
Lush, upwards pointing foliage. Ruby coloured, velvet textured hair, circle each node of the new culms.
One learns to appreciate Temple Bamboo.
Nine metres (32′) high, will get you a full 3 stories coverage.
Requirements
Full sun or light shade. We use this species in well lit, indoor plantings.
Interest
An elegant and hardy ornamental, traditionally used as tall hedges in Buddhist temples, where they may not use containers. But you should!
How fast?
Pretty fast is the scientific answer. New shoots in spring reach their full height after 6 weeks, or so. Leaves take a few months to set significant foliage. New culms aren't densely foliaged for a year.
So what's it cost?