Ahh, Melvin – been trying to get to you for ages.
First we had to hide Sydney – big job.
But from now on, there'll be even more to enjoy in Melbourne, safety for small birds for one. And you too can have privacy 'in the own home'.
Bamboo! It's more than just a plant – it's a privacy screen.
Our plan for Melbourne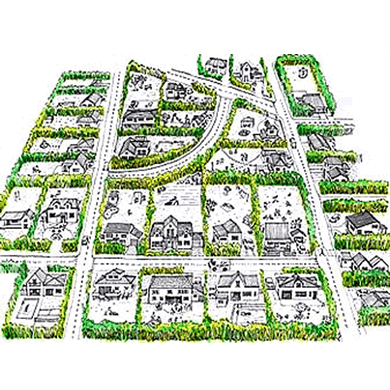 The boundary of each suburban property to be lined with bamboo creating a warren of individual privacy zones.
Relaxed and healthy people digging bamboo shoots on summer mornings.
Kids take up bamboo stilts. This craze re-ignites the clothing industry switching to small sizes with long legs.
Hills Hoists now made from bamboo.
Loads more small birds and the Bamboo Party is in power.
Some things are crying out to be said.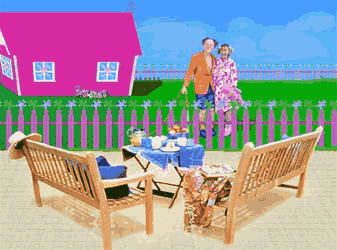 Hide a 5 story apartment block or the impossibly narrow space between two dwellings eyeballing each other.
Enjoy Melbourne even more. Replace in-your-face neighbours with beautiful privacy.
Mr Bamboo grows for Melbourne then gets the bamboo to you via 'Pallet Power'
It's cheaper by the pallet
Double stacking is possible if there are no fragile new shoots on the bamboo.
How much will fit on a pallet?
255 mm pots / 16 pots + 9 when double stacked
300 mm pots / 12 pots + 6 when double stacked
35 litre bags / 9 bags + 4 x 300 mm pots when double stacked
1 pallet point-to-point (one drop only).
Pallets loaded at our Terrey Hills nursery can be off-loaded by lift or by hand at your site.
When you need further information
Give Georgia a call on (02) 6566 9214 or drop us a line.
What bamboo does best in Melbourne?
Mr Bamboo has identified several bamboo species that do well in Melbourne.
For screening
Alphonse Karr ~ Bright yellow culm with green stripes. Usually trimmed to height.
Fernleaf Stripestem ~ Upright stature with fine leaves (see it at work here).
Slender Weavers ~ Will hide a 2 story building with aplomb. Bend culms down then trim to height to hide just a single story.
Running Bamboo (for growing in containers)
Black ~ Lightly foliaged
Temple ~ Upright, loves pot culture.
Red Tongue ~ Can be grown indoors.
Walking Stick ~ Elegant, bushy, fine foliage
Ornamental
Clumping Bamboo
Giant Buddha Belly ~ The fat man doesn't like frost.
For micro-climates, be adventurous – look at other species on our site.
Suburban Facts
Cities and suburbs present many problems for privacy. Bamboo will soften hard edges, modify noise and dust.
Solved using dense bamboo foliage, providing tall yet narrow baffles between you and the problem – sanity in the city.
Local government restrict fences to around 1.8 metres tall. No restrictions for fast growing bamboo.
No job is too big
It will take Mr Bamboo some time to hide Melbourne but we're loaded up.
Hey ho, hey ho, it's off to Melvin.